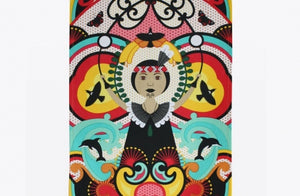 This design is called Aroha - meaning Love in Maori.
It is a richly detailed design that some have said is reminiscent of (the famous Mexican artist) Freda Kahlo's artwork as it features a female in the centre surrounded by exotic animals and wildlife.
The tea towel measures approx 50 x 70cm and is made of cotton.